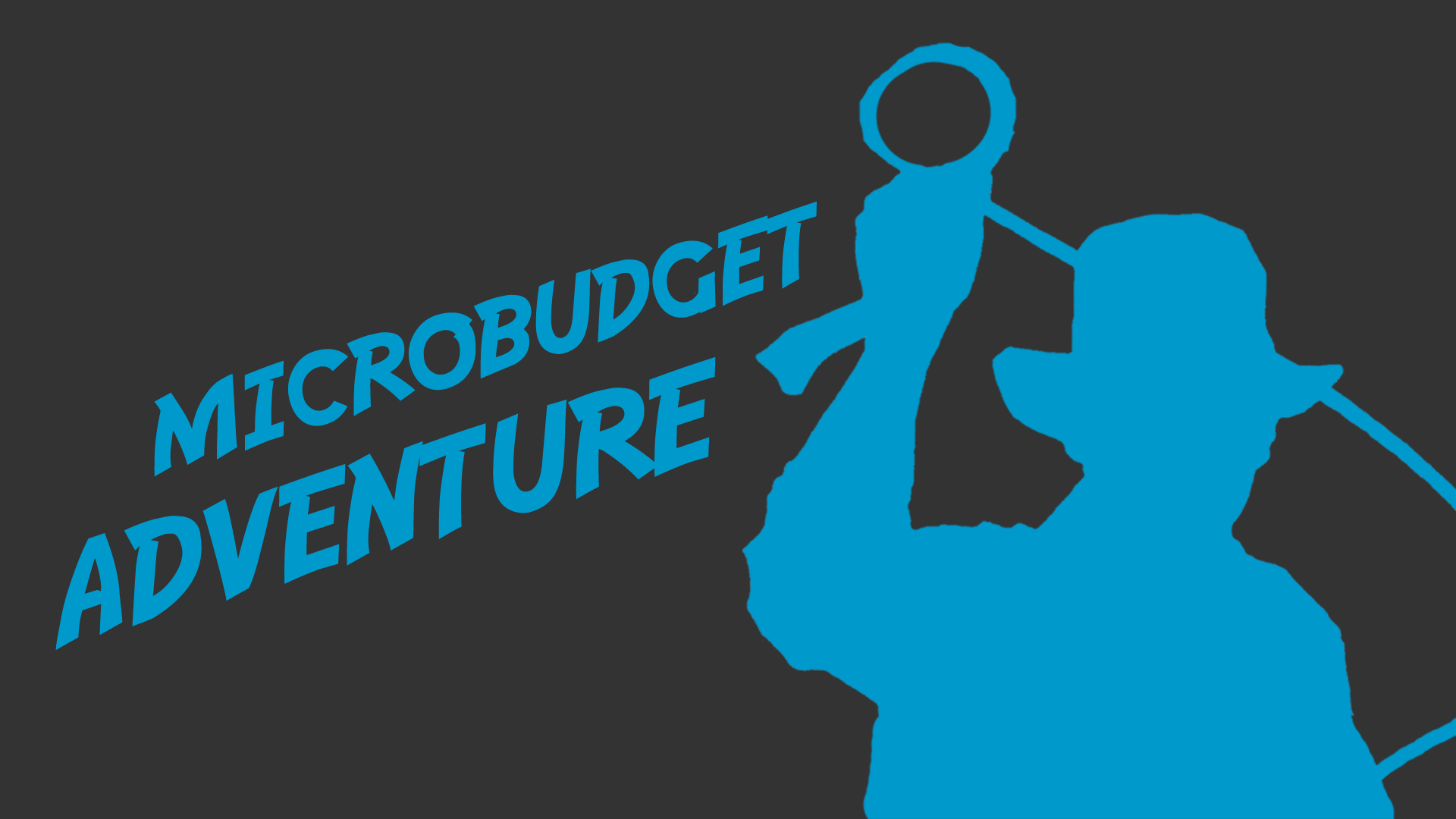 Read this if you are:
• A Documentarian
• A Producer
• A Videographer/DP
This article chronicles the production of  my micro-budget feature documentary Light, in 2011. It marked a huge inflection point in my career and personal growth as a producer, director, editor, and DP. I was blind to all obstacles throughout the pre-production and production process.
Shooting Light put me at the epicenter of a culture that could not be further from what I'm used to, while uniting me with my heritage. I also learned the power of invisibility as a DP, and much more.
This post is meant to illuminate how producing (not post-producing or releasing) an international documentary on a micro-budget is entirely doable.
Here are a few key points to know before diving in:
My budget went mostly toward equipment and my time on the road in Lebanon. The remainder covered life expenses in my absence.
I had a day job in retail before leaving the country to make Light. I'd been at that job for 3 years and walked away to take a risk and make this film at age 23.
I focus mostly on technology, fundraising and budget here as a means of illuminating how good planning can maximize minimal funds and manpower.
If you're considering taking a leap and making a project that involves risk, or leaving the country, I hope this post inspires you to take that leap! The rewards surpass monetary gains or a sense of security, especially if you're young.
I'd also love for you to check out Light. The Mezze Bundle includes a host of special features that further dive into the tact and philosophies employed in producing the film, from preproduction to post.
You can either rent or by Light, or check out the Mezze Bundle here.
In any case, I hope this article serves you well!
THE MISSION
Light would take me from Portland Oregon to Lebanon, the country of my birth, and a place I hadn't returned to since age, 4 months.
I was invigorated by the prospect.
I shot the film in fall of 2011, traveling Lebanon for over a month, collecting over 100 hours of footage: from the farthest northern reaches, to the center, and down south in the little Mediterranean nation the size of Rhode Island.
For the first two weeks I was accompanied by my Uncle who played tour guide, taking me through the sprawling metropolis of Beirut and a few towns. I met some of the most lovely people I ever have, lost two pant sizes to a stomach worm, and had a ball.
For the second half, my father joined me and we hit the road. We stayed in the high mountains and along the Southern coast. We hiked into valleys and across cities. We saw the famous cedar forest. We got the best falafel sandwich I've ever had.
With exception of Tripoli—it was considered a security risk at the time—I saw nearly everything from many angles (literally and figuratively).
The goal was to capture the country comprehensively and return home to cut the footage into a whirling dreamscape; all I knew when I left was I wanted the viewers to feel this film more than learn from. I wanted to replicate the sensation of being in Lebanon.
My budget was $11,267 and I had just quit my day job. Tact would be key.
THE MONEY
From the earliest stages, I knew crowdfunding was my tool for fundraising.
My producer, David Pennington, had built a reputation around Portland as a Kickstarter wizard. In 2011, Kickstarter was young, people were figuring it out, and David had discovered a recipe for success that he'd carried on to multiple clients, from writers and musicians, to me.
The very first topic we discussed after he signed on was budget.
He rigorously forced me to budget in a way I never had to that point, insisting I set my funding goal at the bare minimum financial requirement to make the film happen: what was the absolute least I would need to get Light made?
This approach to budgeting served me well in two unique ways:
It lead me to think pragmatically about all variables in the production equation.
And, it simplified what is often complexified: wants vs. needs.
Here is an excerpt from Light's special features where David and I discuss some of those crowdfunding strategies:
The often overlooked benefit of budgeting is that it leads to planning for the known, and the unknown.
I was able to budget for every single penny which then allowed a little cushion, just in case. We landed on an $11,000 goal which, in truth, was the absolute bare minimum and did leave out post production costs and early screening fees.
The number accounted for production and gave me a specific list of gear and tools to buy once funds were raised. That list was waiting: the day money came in, all I had to do was hit "Order."
There were a lot of mysteries revolving around filming in a foreign country though: weather, security, people's dispositions, transportation, etc.
These factors were heavily considered while compiling my gear list, budget, and on-the-ground photography strategy.
THE FACTORS
Light and sound were the first two obvious considerations when planning Light's principal photography. What was I aiming for?
I designed my overarching shooting goals as follows: record a wealth of footage with attention to the environment and capturing the beautiful organic world.
I had a good idea of Lebanon's weather in October, when I was set to shoot: warm, sunny, with cold nights in the mountains—there would be direct sun to reckon with. I also knew I'd be in frequent transit and on foot, so traveling light would be crucial.
This took fancy rigs, large cameras, and a plethora of lenses out of the equation.
The soundscape of Lebanon was a mystery to me, but I knew the sonic difference between a busy metropolitan and a secluded forest.
I also knew my vision was somewhat unconventional in the documentary sphere: I wanted to make a doc that was more sensory than informational, without onscreen  interviews. Whatever the final product would become, it was safe to say that music and low diegetic sound (sounds from the environment) would be key.
I knew I could capture diegetic sound with an inexpensive recorder, phone, or in some cases even the camera if it would sit far enough back in the mix.
I ultimately aimed at limiting variables to worry about, carry, and monitor, allowing for a run-and-gun approach. Afterall, I was a one-man-band.
Security was also a huge variable. The conflicts in Syria that have sadly reached catastrophic heights today were just beginning in 2011, and the whole region was on high-alert.
I called the Lebanese Consulate in Washington DC and they recommended steering clear of the Syrian border (which I did) and staying away from protests (I did not).
Bare in mind also that I was at one point accidentally caught amidst a much more volatile and frightening protest, so I do not recommend violating these sorts of rules.
For the sake of my personal security, it was important that I blend in as much as possible, which again lent itself to traveling light and utilizing a compact camera setup so I could hide it, bag it, or blend in with it.
Lastly, I needed a system for logging footage in-country, as I didn't have or want a slew of Compact Flash Cards to account for. I also wanted the ability to review dailies and do rough assemblies as I went along.
It seemed like the best way to keep track of what I was getting, and ultimately saved me from having to review all 100 hours of footage months later. I'd already paired that down to a more manageable 7 hours of selects before landing back on US soil.
While editing took a long time (one year, on my own), it could have taken much longer had I not walked in with this practice of logging and reviewing.
All these preparations narrowed down the perfect suite of equipment for my journey—one that allowed me agility and the lightweight ability to move at the drop of a hat.
THE TOOLS
Below is the list of equipment I brought to Lebanon; my full production and onsite post production suite. It was as streamlined as it could have been, and informed how I've prefered to work since: small footprints.
I've updated some the items to their current models, and much of this is also covered in my past article, Travel Light: Lifehacking The Single-Person Video Production Studio. Here, you'll get specific descriptions of why these items work on a fast-paced doc shoot.
Canon 7D:

This was not only the camera that I personally owned at the time, but the best option. Requiring something lightweight, inconspicuous, and adaptable, this DSLR provided the best possible quality, and also included a 60fps feature (the 7D predated the 5D Mk iii). I knew from experience that I would have to shoot some handheld footage on the fly, without a rig.

Doing so at 60fps allowed me to slow that footage down, and therefor smooth it out.

For security: at my worst I'd look like a local hobbyist (I am, after all, Lebanese), or a tourist. I could fly under the radar
Canon 50mm 1.4:

This lens came recommended to me at the time, and most of you likely know its power. Not only does it produce a crisp and beautiful image, but it functions extremely well in low-light, which I knew would be beneficial on location. I could never control the lighting of given subjects or settings.
Canon 28-135mm:

A still photographer friend of mine frequently referred to a "milk" lens, meaning a lens that sort of does everything well enough, may not be ideal, but can also be banged around and abused. This 28-135 was my kit lens and I actually got a surprising amount of use out of it. I even shot amidst two massive rain storms with it, and the damned thing still works today! The stabilization feature on it also proved useful for quick captures while walking around busy places.
Tokina 11-16mm:

I was able to borrow this lens from my producer, David. It provided a super-wide angle option, handy for quick captures, the many stunning landscapes, and creating a sense of space in crowded metro areas. It's relatively heavy weight provided some counter-balance when shooting spontaneous handheld.
Manfrotto Modosteady:

I outline this piece of gear

here

, so I won't belabor it. Sufficed to say, I purchased it for this project and was primarily impressed with its shoulder-mount functionality. It also fit in a jacket or sweatshirt pocket, which meant it could be at the ready at all times.
4 Canon batteries:

Heat would be an issue and battery grips tend to overheat camera bodies, so I opted against that and instead carried 4 batteries with me to swap out when necessary. Only once did I deplete all the batteries within a single shoot day. It was also important to have backup batteries because power frequently cuts out in Lebanon, sometimes for hours at a time, so there was no guaranteeing I'd always be fully charged.
2 Chargers:

At the end of every day, no matter where I was staying, the first thing I did upon arriving back to base camp was charge camera batteries. If the power didn't cut out, I could have half my battery arsenal charged up at once, within a couple hours.
Cheap photo tripod:

Why not a video tripod with a fluid head?

Too

heavy

. I wanted something I could carry easily with one hand or hang off my backpack, and I don't like panning much anyway. I also wanted something I wasn't afraid to break, lose, or leave behind in a hurry. Given the energy I aimed to capture, I knew a tripod would be minimally used anyway.
iPhone:

While I didn't have the money or desire to pay for roaming data, the iPhone served many purposes. I could still listen to mood music through it while filming, I could record sound using the

Recorder App

, and take notes if we drove past a location I wanted to film later.
Late 2011 15" MacBook Pro:

I still use this machine. It's a workhorse. I budgeted for it and purchased it just before leaving, and it's served me well. It handled the import of Light's footage like a champ, and I later used it to edit the film.
CF card reader:

This was obviously essential for logging footage at the end of every day, and I had good luck with this particular model. However, I later purchased another one for a job and—full disclosure—it died on me within a few weeks.

Here

is another good card reader I've had luck with.
4 1TB 5400rpm Firewire Lacie Rugged Drives:

I opted for slower drives with greater capacity in an effort to consolidate footage locations as much as possible. At the time, my options were limited, though 3TB Rugged drives are comparably priced now. This array allowed me to have redundant backups of everything I shot. Bare in mind that I was shooting a lot of 60fps footage at 720p, which shrunk file sizes significantly throughout. Once I got home and offloaded my footage to a master editing drive, I was able to sell the two extra Ruggeds on Craigslist that housed my redundancies. Every penny helps!
Sony headphones:

These are not the exact model of headphones I used, but they're close. Being that location sound was not of the highest priority, I didn't feel the need to invest in higher quality cans. These definitely got the job done on location.
Extra cables:

When possible, it's always wise to have a few spare cables in case one goes out. An extra Firewire, USB, or now Thunderbolt cable can be a lifesaver, given how temperamental wiring can be. It's a small price to pay for peace of mind, especially when you're on the road: things get lost or worn down quickly.
Backpack:

I borrowed a backpack much like this one from a photographer friend of mine. With its customizable internal segments, I could fit all my camera gear except the tripod into the single carrying case, resulting in all my equipment being a zipper away at all times.
Laptop bag:

Any messenger-style bag works in this case. I was able to house all my post-production/computer gear in the case, plus a journal and some other odds and ends. I could even hang the tripod arm from one side. With exception of my clothing, all my essential equipment was then limited to two easy-to-carry bags.
THINGS I MISSED
Here are some additional things I would invest in, were I to do this type of long-term location shooting again. Some of them were recommended to me and I didn't listen, while others I've simply come to value over time.
ND filters:

These inexpensive lens filters would have saved me on many harshly sunny days. Without them I was forced to maneuver around the sunlight, avoid shooting certain settings, or simply settle for what I had. I'm not a huge fan of blown out sunspots in photography. Were I to have had some ND filters, I could have remained truer to my personal vision.
Microphone:

It would have been beneficial to invest in a small microphone that could mount to my 7D. In truth, I ended up using a lot of quiet camera sound as background noise, and I defy you to notice while watching the finished film. Again though, this microphone addition would have been more for my own peace of mind, as I often had to hunt around for usable audio clips that didn't include a camera bump or focus pull.
Zoom Recorder:

I've grown accustomed over the past few years to using Zoom recorders. They're excellent tools—especially for collecting location sound. This would have been an inexpensive option to have with me and could have allowed me to stop and record a minute of location tone at every setting.
Monopod:

This is more of a nice-to-have, and I'm not completely sure I would have used it. However, the option would have been nice on the fly, and it would likely have fit in my backpack.
7200 rpm drives:

The volume of footage on my rugged drives made rough cutting and footage review a bit strenuous on my hardware. In hindsight, I should have gone with more powerful drives over larger ones. While my footage would have been scattered across a few more locations, it would all have been consolidated for final editing anyway. And, this separation of footage might have limited my risk of losing a lot all at once. While that fortunately never occurred, I did have one scare where a Firewire port went out on a drive, I thought it had died, and later realized I could only connect with USB. This wasn't a speed problem, but it

is

to say that things happen, scares happen, and it's best to diversify risk.
2 larger CF cards:

Convenience and range of shooting options would have been enhanced by employing

2

64GB cards instead of

3

smaller ones. This would have resulted in less switching of media, less potential to misplace media, and more shooting flexibility overall. There were multiple occasions wherein I was about to get a great shot when the card filled up; I'd have to switch cards and miss the moment. Docs are all about rolling as much as possible—any chance to minimize the risk of losing out on a once in a lifetime shot is highly recommended.
THE OUTCOME
All and all, the equipment I used panned out and I walked away with great looking footage, was rarely hassled by locals, police, thugs, or military, and felt generally comfortable.
My shoot was lightweight and adaptable, and this was all to the credit of solid planning and justifying each and every item I carried on my person.
As I said before: if you're considering shaking your life and filmmaking career up to hop across the globe and make an international documentary, I can't recommend it enough. You'll learn innumerable things about the filmmaking process, and yourself.
Inexpensive airfare is relatively easy to find these days, especially if you plan in advance, and crowdfunding can be the perfect option for a passion project.
The main thing to remember is it can all be done on a microbudget. Just get out in the world and start capturing it; take other people where you went in your work.
If you're interested, have a look at Light and let me know what you thought—did I pull it off? Did it work?
Thanks for reading! Have you produced a microbudget international project? Tell us about it in the comments below 🙂
LIKE WHAT YOU'VE READ?
If so, please join our exclusive weekly filmmaking and production tips, and get a FREE COPY of our guide, The Top 4 Ways Filmmakers Can Make Money Online!