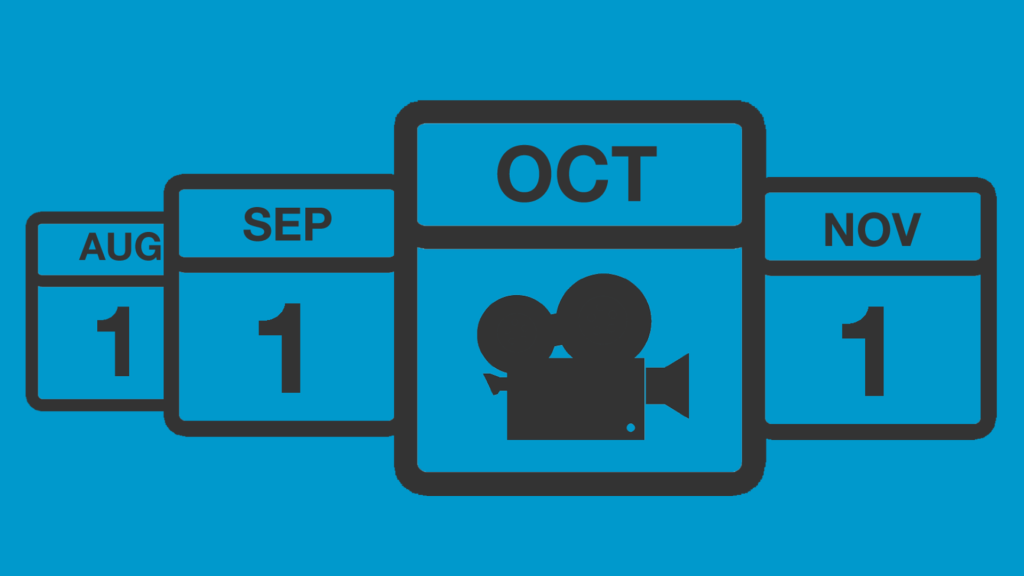 Here are my favorite film industry and production articles + videos from around the internet from the last month. There is an awful lot of junk to sort through every month, so I've broken down my favorite articles and videos to help cut through the clutter.
Videos This Month
I love this video essay on props — it talks about the hidden powers props provide and how filmmakers can use them to further their story. How everyday objects are transcended by storytelling and can becoming cultural icons.
 Like music, color in film plays an incredibly important role. Color has the power to influence how we feel without our even noticing. Film directors have exploited our connection to color for decades. This video explores how our emotions are effected by color, and how filmmakers can use color more strategically.
This is a sweet video on how VFX companies Framestore and MPC were tasked with creating the red planet in "The Martian." From realistic landscape shots of Mars to simulated gravity differences, see how it all came together with a shorter-than-usual timeframe for post-production.
Reading This Month
Premium Beat had a fantastic article this month exploring the medium shots of cinematographer Roger Deakins. As they explain, "A medium shot frames a character from their waist up. It should be considered a personal shot, as it frames a character so it appears that the audience is in a conversation with them. Think of it as a real-life conversation. When talking to another person, you are either standing or sitting with them. Most often, you are staring at them from the waist up. Even more common, you only notice their attributes from the chest up. You are rarely paying attention to their feet or legs."
Editor Jonny Elwyn shared tips for better editing in Premiere Pro — it's a great compilation of resources for Premiere Pro editing all in one place. Jonny, "shares a ton of tips for better editing in Adobe Premiere Pro CC 2015, from which you are guaranteed to learn many useful things. Watch this video on your next lunch break, and leave a smarter editor."
GeneralOpen University and Pinewood studios are offering a FREE online course on the Business of film, which, from my point of view, is a must see for anyone interested in filmmaking.
Netflix Wants An Oscar For 'Beasts Of No Nation,' But Theater Chains Boycott, "Netflix is coming to a theater near you with the release of the heady thriller "Beasts of No Nation," starring Idris Elba, but major theater chains are closing their doors in protest. AMC, Regal, Cinemark and Carmike have followed through on threats not to screen the movie because Netflix plans to both stream it online and show it in 31 smaller theaters across the country."
B&H workers are looking to unionize citing health hazards, "On Tuesday, an organizer with the United Steelworkers union filed a petition with the National Labor Relations Board asking for a vote among warehouse workers on whether they want the union to represent them. Workers had complained that they had been forced to work long hours in unsafe environments without proper training, while subject to discrimination."
Pablo over at indifilmto.com dives into the top 7 mistakes you make on your first feature, "Don't justify your fear by adding another short to the never ending list of shorts because you think a feature film is this big scary thing.  You already know that there is no better practice than actually doing it. Or maybe you are scared of not getting it right? No one's first film is perfect but the important thing is that you see it through. The experience you get on your first film is the beginning of what will drive you forward as a filmmaker for the rest of your life."
In honor of Halloween last week, The Beat explored Cinematography Tips For Horror Filmmakers, "Horror films are all about tone, texture, and mood. Unlike many other genres that rely more heavily on other elements (dialogue, plot points, etc.), great horror films are all about style. That's not to imply that a great horror film shouldn't also have excellent dialogue and a great plot, but rather that those elements often take a back seat to the immersive mood and experience that a great horror film delivers."
The ambitious film, 'The Revenant' is due to hit theaters on Christmas. IndieWire dove into 10 Crazy Things We Learned from Alejandro González Iñárritu About Shooting 'The Revenant', " 'Nobody will go to a film because the guys were on schedule and on budget. Mission and ambition should never be compromised. Never surrender.' "
WatchIndie.net put together THE ULTIMATE GUIDE TO FILM LIGHTING, "Film and video are visual mediums. One in which the director and cinematographer paint images in front of the camera using light and shadow to tell their story and compel a viewer emotionally. Without light the mediums could not exist, and without a proper understanding of lighting it's difficult to get a quality product. Most amateur filmmakers start off shooting movies in their back yard or in there house paying little attention to lighting."
Christopher Nolan thinks that cinemas must 'drastically improve' or lose audiences, "I have conversations with studio heads and at some point when I'm passionately advocating using film they'll say 'at the end of the day doesn't storytelling trump everything?' "I say 'no it doesn't, otherwise we'd be making radio plays, it would be a lot cheaper.' "
What do you think the article for video for October? Did I miss anything? Let me know in the comments!
LIKE WHAT YOU'VE READ?
If so, please join our exclusive weekly filmmaking and production tips, and get a FREE COPY of our guide, The Top 4 Ways Filmmakers Can Make Money Online!