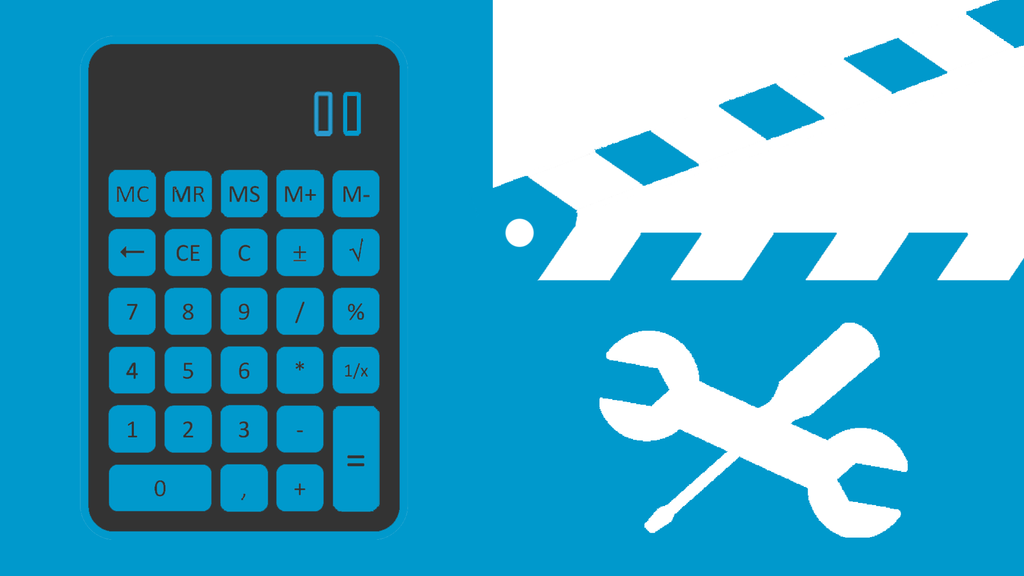 When we started, we had visions of creating huge movies. Christopher and I dreamed of epic WWII movies, spy movies, super hero movies — you name it, we wanted to make it. The problem was, our eyes were bigger than our stomach.
Even today when I work with clients and creatives, it's always tough to find the right balance of budgeting and creative spark. When you are starting on your first feature, you are most likely going to have low to no budget to work within. Everyone has to start somewhere and shorts don't usually cut it if you're trying to turn a profit and make a name for yourself.
Likely, you'll start with a $1,000 to $15,000 film. Christopher and I made The Painted City for $6,000 and he made LIGHT for $11,000. In terms of feasibility, these are not always the easiest stories to tell because they need to have very few settings, very little cast, and simple to execute.
Recently, I reviewed the Dov Simens Film Course where he dives into the specifics of no budget filmmaking. Here's how Dov defines the budget range:
The No Budget Filmmaking Parameters from Dov:
CONCEPT: A Real-Time movie. You will shoot a movie in real-time (90-minutes) with an ad-libbed script, with 2-4 actors, in a dramatic situation (90-minutes before apocalypse, 90-minutes waiting for a jury's rendering, 90-minutes stuck in a funeral home, etc.), with 2 iPhones (Apple or Samsung) and a liberated music score.
SCRIPT: 90-page, 11 plot point outline, 3 sub-plots and adlibbed
CAMERAS: 2 iPhones (5 or 6), shot Wide-Screen (2:35 Aspect Ratio), plus a $9 App (FilmicPro) that allows you to control (A) Focus, (B) Aperture and (C) Color. Plus, (D) Moondog Lensees L33 Anamorphic) for better picture (always remember, "it's not the camera, it's the glass") and a (E) Steadi-Cam for smoothness.
SHOOT: 1-weekend. Friday (11a-5p rehearse). Saturday (1a-6p, rehearse in costume & makeup at location). Sunday (Noon-5p, Shoot). Sunday (6p, Wrap)
CREW: 4-6 People (DP, PM/AD, Camera Operator #2, Sound, Prop/Wardrobe/Production Design, 2 Production Assistants)
LOCATION: 1-House, 1-Street, 1-Car, 1-Beach, etc (2-days)
CAST: 2-4 Actors, 2 Days, $50/rehearsal and $100/shoot
WARDROBE: Bring Your Own
PROPS: Limited availability, Beg-Borrow-Steal if needed.
FOOD/CRAFTSERVICE: 2-Days (Sat-Sun) Continental Breakfast & Coffee. 6-10 Lunches (Fri, Sat & Sun) 3-days.
PERMITS/INSURANCE: Guerilla Filmmaking
POST/EDIT: 1-week Edit, 1-Day ADR, 1-Day Foley
MUSIC: Trade for Opening Title Credit
These parameters often present themselves often when you start asking micro budget filmmakers. The No Budget Film Festival has seen its fair share of films with low-to-no budgets. In anticipation of the 2015 festival, they compiled this list of low-budget film tips from filmmakers who've made successful no-budget films.
What is emphasized most again and again is:
Use What You Have
Use Craft Services to Your Benefit
Prep Time is Free, Use It!
Limitations Inspire Creativity — Art Through Adversity
As you look at micro budget films there are a few that stand out as being made in this price range:
El Mariachi – Robert Rodriguez, $7000
The Following – Christopher Nolan, $9,000
Newlyweds – Edward Burns, $9,000
Paranormal Activity – Oren Peli, $15,000
The Puffy Chair – Mark Duplass, $15,000
I've found my favorite interviews with these directors, so you can dive into how to successfully jump into creating your first micro budget feature film.
ROBERT RODRIGUEZ 10 MINUTE FILM SCHOOL
CHRISTOPHER NOLAN DIY FILMMAKING
 ED BURNS' BEST ADVICE
MARK DUPLASS 2015 SXSW KEYNOTE
Did I leave out any of your favorite videos about micro budget filmmaking? I would love to hear from you in the comments!
LIKE WHAT YOU'VE READ?
If so, please join our exclusive weekly filmmaking and production tips, and get a FREE COPY of our guide, The Top 4 Ways Filmmakers Can Make Money Online!