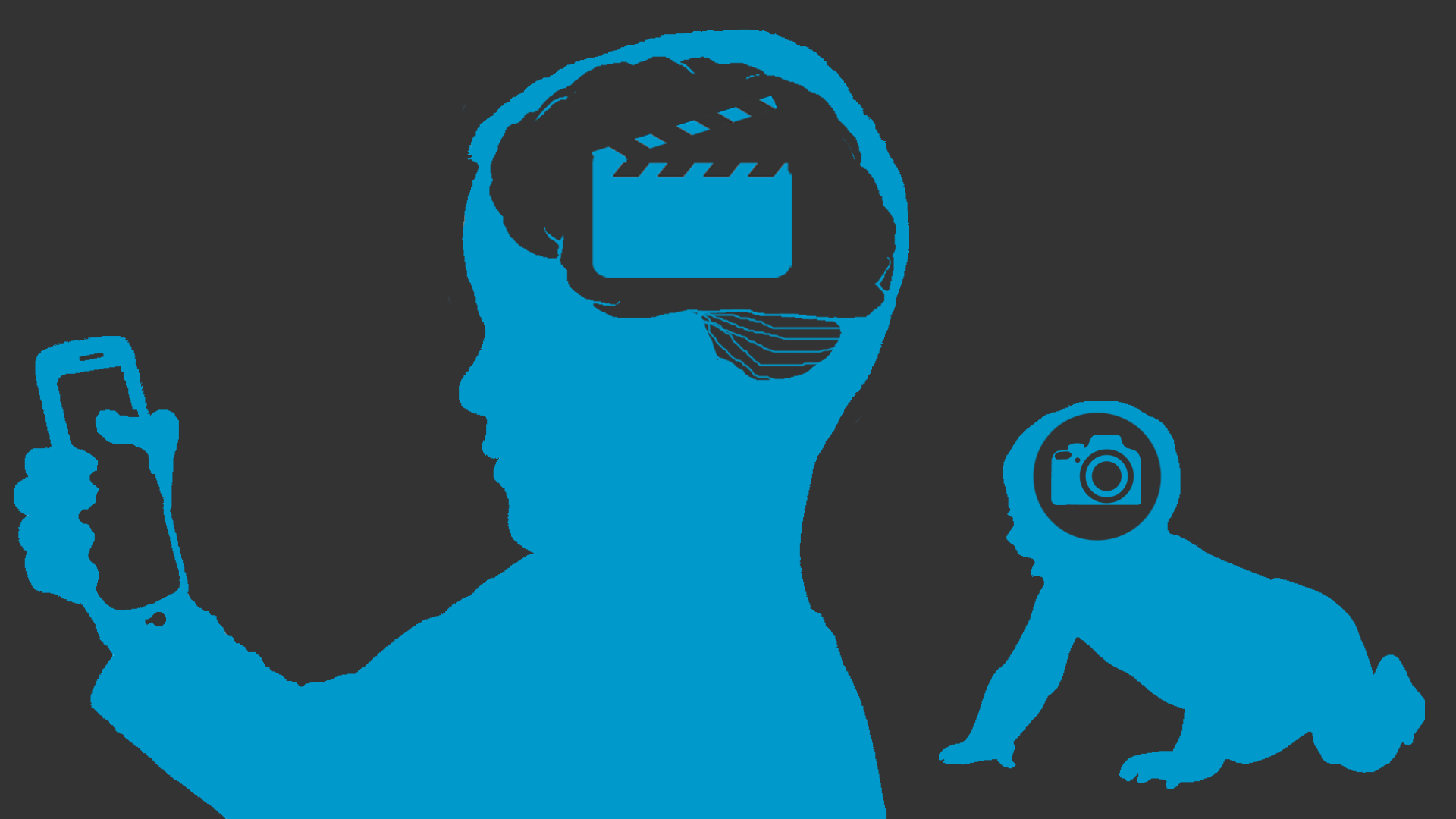 Cinema is young.
From Disney, to The French New Wave, and, up to Pixar, the amount of evolution sustained in just over 100 years is the beginning.
Every step of this growth has met resistance—a resistance that makes one thing clear: we must have respect for the past, without running from the future. It's as true in cinema as it is in every aspect of human history.
On-screen storytelling has found new ways to entertain audiences, while exposing personal artistic complexity.
Money and technology have only ever been obstacles until filmmakers learn they must adapt to their times. Not just for their own sakes, but for the audiences'.
THE "BAND" ANALOGY
I used to dream of the day when making films would be as (technically) accessible as starting a band, playing around, and recording finished pieces.
Growing up in Portland, Oregon, I was surrounded by band culture.
In college, I shared a house with 3 musicians. This not only immersed me into the nuances of another art form, but it also enlightened me to a different method of production: watching a single musician produce a track in one night with a few instruments and a laptop, or witnessing the hustle and dedication of bands composing albums.
For the better part of 3 years this was only ever a door away from me.
I was continually filled with envy: groups of 2-6 people meeting a couple times a week, practicing, and creating new work.
They'd play some shows, maybe collect some cash, sell some CDs (this was a while ago), and always meet back up to practice, play, and continue creating.
Their production wasn't contingent on selling records or paying bills. If they didn't have each other, they'd work alone. They did it for love of music—creation was, for them, as essential as breathing.
While the music business "shattered" long before the film industry seemed to, it's important to realize that the disruptions created by emerging technology in the late nineties and early 2000s were not the first experienced by musicians, filmmakers, labels, or studios.
Extreme overhauls were felt all throughout the 1900s, corresponding with relevant social revolutions. Music has seen deaths and rebirths for centuries, with musicians holding varying social statuses, from Mozart to Woody Guthrie, and back to Michael Jackson.
At no point have musicians stopped producing music. The tools remain available and ever-evolving to better expand artists' capabilities.
Filmmaking has traditionally depended on large sums of money. The drive to produce has often been tempered by a requirement to synchronize many schedules for long, focused periods of time, and creators' desires to make a living. I'm as guilty of stagnation by these limitations as anyone.
As I grew through high school and college, filmmaking technology evolved and it began to seem as though the musical approach was on the horizon for filmmakers. Yet, to this day the resistance persists, louder and clearer than ever.
This is how I've observed us reaching our current tipping point, what the medium's evolution has done to the business and art of filmmaking, and why I believe these growing pains will mark a historically positive upset for filmmakers around the globe.
MY GENERATION
I'm 28 as I write this, and was raised in the VHS and camcorder era.
By the time I was 13, I saved up to buy a camcorder of my own, and some editing software for my Mom's Compaq PC.
This is how Michael and I got our start—moving from his parents' VHS cam to my MiniDV cam—already monumentally easier than independent filmmakers who came of age in the 1950s through the very early 90s.
By high school, the pro-sumer wave was in full swing. Cameras like the Canon XL1 and Panasonic DVX100 were in common circulation among indie filmmakers, filmmaking programs, local rental houses.
We were able to beg, borrow, and steal pro-sumer rigs for short and longform projects throughout this period, learning their ins and outs, gaining the necessary operating skills for cinematic storytelling.
Then, in 2005, came YouTube: the overnight realization that anyone could put their videos online for the world to see. I'll never forget the first time I saw it. Earth was suddenly our audience, and as YouTube became an increasingly challenging place to be discovered, it was solidified that a new model was firmly in place.
YouTube brought that model full circle. From creation to distribution, cinema became "content." Some argue that this was the beginning of a slippery slope for filmmakers.
I would counter-argue that the rise of YouTube marked a new era, favoring independent cinematic voices over filmmaking fueled by corporate interests and agendas. Messages could not only be articulated, but delivered to people's homes by anyone who took the time.
Self-distribution online, streaming Netflix and Hulu, and VOD services such as iTunes were natural progressions from the root-cause and success story that is YouTube.
THE GENERATION AFTER
Canon's game-changing 5D Mkii came out in 2009—nearly four years after YouTube.
Like many filmmakers, we were hit hard by Canon's DSLR entry into the video marketplace. "Cinematic" looking footage could now be captured by a device smaller, lighter, and more adaptable than ever before.
A whole generation of kids is being raised on cinematic images produced by high end RED cameras and DSLRs; this generation will no longer see the pursuit of filmic quality as a challenge, or this imagery as rarified in the media landscape.
This generation won't know what "filmic" means. They will know high quality and low quality. To an untrained eye, video that appears professional is no longer the exception, but the rule.
The DSLR and YouTube generation is comprised of kids who may never have seen a movie projected in 35mm, who don't watch films older than a few years, and who've never seen
The Godfather
.
At my family's 2015 Christmas dinner, following the release of Star Wars: The Force Awakens, I spoke to my young cousins (17 and 14 years old) about the latest installment in the franchise. The elder of the two compared it to Episodes I-III, informing me:
"We tried watching the old old [Star Wars movies] and could barely get through them."
While this is somewhat crushing to cinephiles with historical context, and to older generations, is it such a terrible thing for the next generation of filmmakers? The low bar for storytelling in the Star Wars prequels would not dissuade kids interested in making films from pursuing the dream.
Kids entering the space today may lack historical context, but that can be taught. They're also untethered by decades-old mythology, insisting certain films are "essential," which could open up the future to some incredibly fresh perspectives.
The YouTube generation is just as likely to be inspired by a current blockbuster film as they are a poignant and original short film on the internet.
They have a new sense of what "cinematic" looks and feels like. The leap from a DSLR-look to a "movie"-look is far less than from a Canon XL1 to a RED EPIC. The youth's visual learning curve is shorter. Their sensibility for what's professional versus amatuer is far more accute.
The origins of this evolution shouldn't be any great mystery, nor should the evolution itself scare us as much as it seems to. Tools became less expensive and more accessible, and, of course, the world outside of filmmaking changed dramatically.
CATALYSTS FOR CHANGE
There are a lot of rumblings about the death of cinema and medium-sized films at the hands of tentpole and micro-budget features; a chorus of Chicken Littles, preaching "the sky is falling" for filmmaking at large.
While these alarmists have done well to pinpoint the cause and some of the effect, they seem all too wrapped up in the catastrophe of yesteryear to hone in on tomorrow's great victory.
The decline of medium-budget films ($5-60 million) and the fall of the middle class filmmaker came in tandem (in Western Civilization) with the decline of the middle class as a whole.
Large corporations have different spending habits since 2008, and the major studios are subsidiaries of large corporations. I don't discredit them for repackaging tested concepts that they know will turn a profit: it's what they do. They have shareholders to please; margins to hit.
I don't blame private film investors and smaller studios for not shelling out boatloads of cash to keep the so called "medium budget" film afloat. This is a huge expense to rest on one of the most speculative markets. These investors aren't often filmmakers themselves. They're in business, hoping for a hit as bad as any studio, and most filmmakers for that matter.
Medium budget films have almost always been difficult to get made, and smaller films have traditionally been impossible. Some of the greatest cinematic achievements in history have been smaller and more personal, and almost never happened.
John Cassavetes—hailed as the father of U.S. independent film—created works so intimate that they took years to complete, required on-and-off commitments from actors and crew, relied on begging and maxing out credit lines for equipment and filmstock, and struggled to find wide release. When they did, they were not overwhelmingly profitable.
The early feature films of
Martin Scorsese
,
Francis Ford Coppola
,
Stanley Kubrick
, and many others were tiny, wrangled together by a thread over the course of multiple years. They employed secondhand gear and people worked essentially for free.
Something interesting has transpired since 2008, though: more films are being produced than ever before. How, then, can this signal the death of cinema?
Pro-sumer cameras changed the film festival circuit. The submission overload increased even more in the wake of DSLR videography. Suddenly, filmmakers were able to tell smaller stories with fewer gatekeepers and obstacles, in a visual format that audiences could easily accept.
Those aforementioned works by North American auteurs like Cassavetes, Scorsese, and Kubrick would be far easier to complete today. The probability of finding the next Cassavetes, Scorsese, and Kubrick is much higher today, as a result.
There were probably many other visionaries like those filmmakers living in their time, without any access. There could be many more out there today. The odds of them producing work and finding an audience are much greater.
Technological advances corresponded with the Great Recession. The decline of medium budget productions paralleled the unprecedented rise of micro-budget filmmaking; a loss for few filmmakers met with massive gains for the many.
While fewer medium budget films are being produced than pre-2008, small or huge films are not the only movies getting made; these categories are simply less applicable in today's economy.
Many films to once be classified as "medium budget," according to the old industry model, no longer require mid-level financing. Many films once classified as low-budget can now be considered micro.
What used to cost millions can be done for thousands today. If Robert Rodriguez could game the system in 1992, making a "multi-million" dollar genre film for only a few thousand, modern possibilities are comparatively infinite!
P.T. Anderson, Wes Anderson, Quentin Tarantino, Jim Jarmusch, Spike Lee, and other filmmakers at their levels are still making medium-sized films. They've spoken to the difficulties of this, but the fact is they've earned this right within the industry: they have solid track records and followings, attract A-List talent, and warrant large investments in marketing because their packaged works tend to recoup and profit.
Who's to say this will not be true for many of the micro-budget filmmakers starting out right now? In 20 years, their track records, followings, and visions could be worth $50 million of someone's money because they will be proven.
The mid-budget film didn't disappear. It changed.
What if today's young filmmaker wants to produce a movie like The Fountain—an artistically abstract, multi-period epic, for multiple millions of dollars? Under the current model, that would not be possible. That young filmmaker wouldn't have the track record required to get that film backed.
In my opinion, that young filmmaker would need to learn the art of pacing their life goals, or be willing to invest their own time and money into visualizing such a piece on no budget. They should also remember that Darren Aronofsky started with the $60k film, Pi.
Michael Jordan didn't win a championship ring when he was 16 years old, Johnny Cochrane didn't defend O.J. Simpson right out of law school, and there's never been an "overnight sensation" story that was completely true. People start long before we know or respect them.
Like everything else, careers are a marathon, not a sprint. Most filmmakers under the previous model put in decades of work toward their dream before being given a shot, and let's face it: more of them didn't get a shot than did.
Some concerned veterans are discussing the film industry as though there was a period when it wasn't difficult and failure wasn't almost guaranteed. Aspiring filmmakers have always been warned of the risks. The middle class of filmmakers has always been a very small population.
Now, young filmmakers can pursue being "discovered" by a generous source of financial support while producing work and handcrafting their cinematic voice without constraint.
THE NEXT GENERATION
The camcorder of my youth could capture ⅓ of the image quality produced by a current-model iPhone. You can now edit on that same device at probably 100 times the speed of my childhood desktop computer. And reel to reel editing? Forget it.
The next generation won't just grow up near these tools: these tools will be the norm. Reflexive.
They aren't tools young filmmakers have access to, but tools they can access within seconds. If they see a movie they like and want to replicate, they can do so with little barrier to entry. That's how we all began, in and before my generation. Now it's a swipe and click away.
Today's 10 year old kid could be hanging out with friends for a few days during summer break, get bored, and decide to make a movie.
With the tools available, a few friends, and a day to mess around, they could produce a 2 hour movie experience. Is it likely to be entertaining for anyone but their parents and friends? Probably not. Will the next one be better? Without a doubt.
By the time the kids are 20 years old, they could potentially develop a cinematic vocabulary beyond most adults in the industry today.
Pundits, producers, and faces of the film industry, past and present, think this accessibility is lowering the bar for quality and cursing the form. I think this position stems from a place of fear: filmmaking, as they know it, is evolving beyond their comfort and control.
Not all of what's out there is good, but not all of it ever was, and the polished studio films aren't consistently any better these days. Safer perhaps. Louder, certainly. But not better.
We've heard this fear before—the digital camera and projection revolution, 3D glasses, computer generated visual effects, all the way back before the respective independent film explosions of the 1970s and 90s. Before and during every storm, cinema was "dying."
Similar battles were fought when Panavision introduced CinemaScope in the mid 1950s—a look that is now digitally replicated by micro-budget filmmakers to enhance their scope.
When George Lucas made the Star Wars prequels as green screen movies, he was (and still is) heavily criticized. Yet, these techniques became industry standards for complex visual effects, and were wholly embraced for such blockbusters as Sin City and 300.
When Final Cut X was released, it was attacked by professional editors who claimed Apple had created a consumer program masquerading as Pro. Over time, early adopters and evangelists kept the program growing, Apple listened to users, and many of those same professionals came to see FCPX as a solid, integrated solution.
Critical voices attach themselves to innovations, especially those that threaten their job security, billing rates, and undermine their sense of mastery.
Filmmaking is finally nearing the "band" model: 3-6 friends can gather their iPhones and make a feature film in a weekend.
They can practice parts of that film a few times a week for a couple hours per session. They can practice alone in their respective spare time. They can keep improving as they go, until they land on something exciting, fresh, and new. They can test  new skills and ideas.
After a while, they'll have something they're proud to show that might even be profitable enough to pay for the next one.
While my generation and those that came before are ranting about over-saturation, decrease in quality, and how hard it is to make a middle class living as a filmmaker, the next generation of filmmakers just gets it. They're doing. They're acting as we talk.
For them, it's instinctual that filmmaking is done for love of expression, because they can, and because they must. If they stick with it long enough, they'll grow.
I choose to align with the next generation because I'd rather be making films than talking about making films, and because my own youthful dream is finally coming true.
Thank you for reading. Please free to tell us which generation you're sticking with, and why in the comments below 🙂
LIKE WHAT YOU'VE READ?
If so, please join our exclusive weekly filmmaking and production tips, and get a FREE COPY of our guide, The Top 4 Ways Filmmakers Can Make Money Online!