There is more opportunity for filmmakers than ever before. Technology is constantly becoming faster and cheaper and the tools you need to create and share your stories are at your fingertips. We know it's difficult when you're looking for the best filmmaking books, equipment, software, and information, so we've put together a list of our favorites – broken out by relevant sections.
We'll refer often to this reference page throughout the site, and will update it as technology evolves. We strongly suggest bookmarking this page (hit CMD + D now!), for easy access in the future.
Disclaimer about this page: some of the links below are affiliate links, which means we earn a commission if you purchase the product through the link. Please note, that these are products and services that we've used and continue to use personally. If you purchase a product through a link, thank you!
BEST OF
If you look nowhere else on the page, check out these links. These have been the most helpful with filmmaking, building a digital presence, and connecting with our audience.

BlueHost:

If you're making your first feature, building a production company, or just starting as an artist, you
NEED
a website. We
HIGHLY RECOMMEND
BlueHost to get up and running quickly. They have awesome customer service and one click installation. We have a
step by step tutorial here
to get you up and running in less than ten minutes.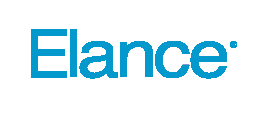 Elance:

As a filmmaker you can't do everything yourself. This is something we learned the hard way. Filmmaking is a collaborative process and you need help from others. Upwork and Elance can help you find help for any work that can be done remotely. Find freelancers for anything from editing, color correction, motion graphics, and sound design. Whenever you're in a pinch for a job you don't know how to do, give these sites a quick search and find a professional.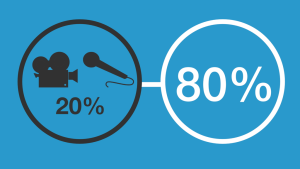 Filmmaking Equipment Guide:
Equipment is changing and updating constantly, and it's tough to know exactly what to buy when you're first starting. We've put a blog post together taking an 80/20 approach to buying equipment. This is our completely free guide to help cut down the learning curve.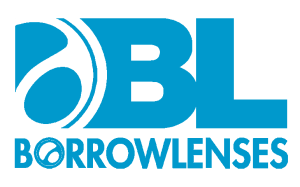 BorrowLenses.com:
If you need a certain type of equipment, but are hard pressed to find it, or don't want to buy it, look no further. BorrowLenses.com is the best place online to rent gear for your next shoot. They have a great selection and great customer service. You simply order the piece of equipment you need, get it shipped, and ship it back when you're all done!
TEACH YOURSELF!
Dov Simens Two Day Film School:
Yes, this sounds like a scam. Yes, there is only so much you can learn in two days, but the two day film school is definitely worth your time and money. We drove ten hours each way from Portland to San Francisco, stayed in a sketchy hostel for a weekend, just to go to the course live. We were both pretty broke at the time, but it was totally worth it. Quentin Tarantino didn't go to film school, but he did take this course right before he pulled off Reservoir Dogs. If you live somewhere you can't go to the event live, we recommend the DVDs.
Lynda.com:
Lynda is awesome. We reference Lynda a lot throughout our site. It's great for teaching yourself pretty much anything – audio, video, design, animation – you name it, they got it. There's a great seven day free trial so you can check it out before you get going.
PODCASTS
Podcasts have been essential for us when we were getting to know the industry. If you're working long hours and don't have a ton of time to read books or an industry paper, they're GREAT to get information while you're multitasking.
The Business:
I love The Business. It's the podcast I started listening to during my long hours working on my first TV show. It's a weekly podcast that focuses on the business end of the film industry, and there are always great nuggets you can pull. It's a great podcast for covering current events and trends in the film industry, something we don't do too often here. It is a great resource for getting up to speed quickly on what is current in Hollywood & the film industry.
The Spin-off:
The Spin-off is a lot like The Business, but it's specifically for what's trending in the television world. Like The Business, it's great for current trends and news in the industry, specifically for TV.
Startup Film School:
This is an excellent tool for filmmakers of any level to gain a window into the business of making movies, from raising money, to hiring notable cast (even as a first-timer), to packaging and selling the final product. All the stuff they don't teach you in film school!
Filmmaking Stuff:
Jason Brubaker is emerging as an important voice in independent film distribution. Ever the advocate for selling one's own work, Brubaker is motivational and insightful. Though the podcast is a bit thin and redundant at times, it's a great foundation and gateway to the rest of his works on the subject! He's your man on the ground floor of film audience building and sustaining yourself as an independent artist.
Meet the Filmmaker:
Apple's own answer to Inside the Actor's Studio. As films and television are released, Apple Stores around the world host their makers to talk about inspiration and execution. Everything from tiny indie films from Sundance, to major Hollywood releases. An excellent and insightful look into all filmmaking processes.
BOOKS
The books we've listed below have been incredibly influential in the projects we've worked on. Some are great reference guides, while others are great for motivation. We've listed both the audiobook and book, if it's available for each.
Independent Film Producer's Survival Guide:

This is a book we've had handy since we were in high school. It covers the legal and financial side of filmmaking with great examples of budgets, agreements, etc.
Independent Feature Film Production:
Similar to the above title, this comprehensive book chronicles every stage of filmmaking, from development through post-production. It's a little dated and can be adapted to technologies of the past ten years, but is essentially film school in a book.
Rebel without a Crew:

Rarely does a filmmaker write a how-to. Robert Rodriguez was generous enough to do so, following his harrowing achievement, El Mariachi—the classic action indie made on film for $7,000. By the end of this book, you'll feel like the impossible is possible. It's the bible for a generation of indie filmmakers.
Down and Dirty Pictures:

All of Biskind's books are excellent looks into film history. Down and Dirty, is a monumental piece on the dawn of American independent cinema in the sixties and seventies, how it began, and what it changed. Get a true behind the scenes look at the creation of so many classics, and the origins of many great filmmakers such as Scorsese, Spielberg, Lucas, Cassavetes, and Friedkin.
Think Outside the Box Office:

We snagged this book right when Chris went into production on his documentary LIGHT, and it really influenced the way he handled digital distribution and theatrical booking. It's a great starter guide for anyone thinking of self distribution and building and audience.
The War of Art:
This book is not a how-to, or step by step, but I consider it essential reading if you want to make your art into a living. This was a big book for both of us, and can really help put you in the right state of mind when you are facing any kind of artistic hurdle.
MOVIES
These films (and/or their special features) give you unique access to the filmmaking process and are excellent mini-film schools. They helped us see what goes into making—or in some cases, not making feature films.
Hearts of Darkness:
One of the most in-depth documentaries about a filmmaker's process. Hearts chronicles Francis Ford Coppola's manic making of Apocalypse Now. From self financing, to being lost in the jungle without an ending for the film, Eleanor Coppola (Francis' wife, and the film's director) takes us behind closed doors into the nitty gritty of creating a dark classic. Essential viewing for any filmmaker.
Lost in La Mancha:
Terry Gilliam has been trying to make the same film for decades, but it seems there's a curse on his head. This documentary shows us just one time his passion project fell apart. Sometimes passion isn't enough—something can always go wrong. Watch a production start and prematurely end, carried by strong passion the whole way through.
Dangerous Days: The Making of Blade Runner:
This extremely comprehensive, 3 hour documentary starts with the original book, takes you through every draft of the script, all the way through the film's marketing, and future resurgence. An unparalleled look inside every component of an incredible film of remarkable scale.
The Moment: Magnolia Diaries:
This production diary shows the nuances of filmmaking on the set of Magnolia. It shows excerpts from across the process: pre-production meetings, rehearsals, shooting, and editing. A great look at the arc of making a movie. To watch it FREE, click on the title!
Zodiac (Special Features):
All the special features on the deluxe box set of David Fincher's understated masterpiece show how economically and subtly visual effects can be used to augment and improve a live action film. Watching how simple tools like greenscreens and compositing were implemented will inspire any filmmaker to try new things that serve their story.
Stanley Kubrick's Boxes:
An unparalleled look inside the mind of a true genius. Filmmaker Jon Ronson was given unprecedented access to Kubrick's storage locker, shortly after the auteur's passing. In the locker were tons of meticulously cataloged boxes. To find out what was in them, watch this landmark documentary FREE by clicking the title!
Faces (Special Features):
Specifically, an episode of Cinéastes de notre temps on the Criterion DVD. This interview with John Cassavetes is enough to make any independent filmmaker get up off the couch and go make a movie. Get truly inspired by the godfather of American Independent Cinema himself. This is the video we watch to get stoked up!
YOUTUBE CHANNELS
These channels provide content that is particularly interesting and/or educational for filmmakers!
RocketJump:
One of the original YouTube channels of its kind, RocketJump merges entertaining short-form films with great behind the scenes materials to teach VFX tips and tricks. (Note: since they've grown, they are a little tougher to navigate on YouTube, but much can still be learned here, if you hunt around!)
Film Riot:
Very similar to RocketJump, Film Riot was founded by a group of young filmmakers who make action/sci-fi/comedy shorts, then release all their behind the scenes videos and tutorials as filmmaker education. They really seamlessly take the fear and mystery out of VFX work.
Larry Jordan:
Okay, so he's a little dry. Sure. But he's still the bonafide king of video editing education, online. His website and tutorials got Chris through his first feature film, and three changes of video editing software. If you can focus on the information he's delivering and how streamlined it is, Larry Jordan is still the gold standard for free video editing education!
Ripple Training:
People either love it or hate it, but we're glad to see filmmakers coming around to Final Cut Pro X. We were early adopters and Ripple Training gave us much of what we needed to navigate the new interface and diverse feature set. The hosts seem like two nice guys and they package most videos very short and concise—great on-the-go learning!
Film Courage:
We became addicted to this YouTube channel for about a month. The catalog of interviews they are amassing is a mini film school for those looking to fund and/or distribute their work. From writers/directors, to prominent film marketers and publicists, Film Courage brings a wealth of invaluable and specific information straight to filmmakers!
BAFTA Guru:
This is simply a fantastic place to get psyched up about filmmaking! Their short snippets from the highest reaches of current filmmaking royalty are the resource equivalent to espresso shots: find a short interview you're interested in, soak it up, and get jazzed for your own work! You'll find plenty of practical advice in there too.

Dinner for Five:
Before Jon Favreau directed the Iron Man movies, he was indie film royalty. This show aired 48 episodes. Each brought five filmmaking voices around a dinner table to talk projects. There're big names, little names, and those who were on the cusp of hugeness, like J.J. Abrams and Favreau himself. If you have some time, this series is a fun and funny way to understand "the business" side of Hollywood, and intimately get to know some influencers beyond stale interviews. Just cruise the lineups for each episode. You'll be amazed that this show happened
YOUR PROJECT
Fundraising:
Kickstarter:
By now, I'm sure you've heard of Kickstarter. It seems like such an essential part of raising money for a project nowadays. It's very straightforward and easy to setup. Click their "start" button to see exactly what you need to do.
Film Grants List:
Here's a fairly consolidated list of film grants. There are grants available worldwide. To find something specific to your location, Google the terms: film grants in your location.
Equipment:
BorrowLenses.com:
I won't go too much into BorrowLeneses because we talked about it in the "Best of" section, but it you're looking for equipment, this is the place to go!
Staffing & Resourcing:
Local Directory List:
If you're looking to staff a big project and need to find local grips, lighting techs, PAs, etc, we've put together a list of all the local directories in the US. If you're looking for international directories, we have a couple places you can check as well!
Task Rabbit:
If you're working with a small budget, or just need a one task done quickly, Task Rabbit is the way to go. You can search for assistants in your zip code that have been verified. It's fantastic if you need an assistant in a pinch, or just don't want to hire full-time.
99 Designs:
99 Designs is a crowdsourcing service specifically for design. You post the specs for the job you need, and tons of great designers will submit their proposal. This is fantastic for posters, DVD design, concept art, and so on. Look through their gallery and I know you'll be impressed with the range of designers.
Elance / Upwork:
Two of our favorite sites for finding freelancers to do jobs digitally. We won't go into too much detail here, since it's listed in the "Best Of" category as well, but you can find thousands of qualified freelancers to help with your project.
Fiverr:
Ohhh, Fiverr. How I love Fiverr. Any gig on Fiverr is, you guessed it, five bucks. Fiverr is great for one time small jobs. You can find a ton of great folks on Fiverr, but be careful and read reviews. I've been burned before by people who don't complete their work, so make sure you do your due diligence.
Ramnati.com:
If you're looking for any customizations on your website or any other digital platform, these are the guys we use. They're fast, reliable, and overall really great to work with! You can ask for a quote directly on the homepage, which makes the process completely painless!
Digital Assets: Footage / Sound / Photo
Archive.org:
Archive.org is great for finding archival footage and photos you can use for your project. Be sure to cross check the licensing information with the rules from the creative commons. Some footage you can use completely free, whereas others require a certain amount of citation. Be sure to always cover yourself legally.
Flickr:
Flickr is for images only, but it's the same idea as Archive.org, free intellectual property for use, as long as you give credit where credit is due.
iStockPhoto:
iStockPhoto is the biggest marketplace online to find stock images and footage. You can use this footage however want, but it does come with a price. There are thousands of images and footage in HD, standard def, and online quality for varying prices.
Pond5:
An amazing and moderately priced solution for stock photos, graphics, video, and audio. You can not only buy the content, but also download watermark test clips to add to your edit while making final decisions.
Music Licensing:
Pond5:
As stated above, Pond5 is a great all-in-one solution.
Audioblocks:
With audio content ranging from full music tracks to sound effects, audioblocks is a one-stop-shop for all post-production audio needs. Un-muddied by hosts of other content, it's a great and focused marketplace for expanding your sound archives.
Moby Gratis:
Moby is a very generous artist—irrelevant of your feelings on his work. Many of his songs have been used in films from Heat ('95) to The Bourne franchise. He runs Moby Gratis where a host of his tracks are made available specifically for filmmakers to use. If you're a student, they're free! If you're making a commercial piece, proceeds go to the humane society! Professional music by a notable artist in your film!
Administrative Tools:
Dropbox:
The best way to share documents, video files, and digital assets with your assistants or collaborators.
Google Apps:
Google Apps for Business are just the best. If you have a Gmail account, you already have a free version of Google Apps. This includes everything from Google Docs, Spreadsheets, and overall Google Drive. We use this everyday to work on the same documents from different locations. All of your data is updated automatically, and all you need is a Gmail account!
Amazon Prime:

I can't tell you how incredibly handy Amazon Prime has been on the productions I've worked for. Production usually needs a quick turnaround on A LOT of stuff and Amazon Prime can help, especially when you need something obscure fast. They also have free shipping both ways, which, if you're in Art Department or Wardrobe can be a lifesaver with all your returns…..
LegalZoom:
Legal situations can always pop up in filmmaking. Legalzoom has a fantastic group of resources, templates, and guides. They can help get started with anything contract related.
Building An Online Presence:
We've said it before and we'll say it again – to be a filmmaker in the 21st century means you need to be online. This section covers everything from creating a website, to selling your film, to finding an audience.
BlueHost:
BlueHost is covered in our "Best Of" section as well because of how easy they make it to get a website online quickly. Your website is going to serve as your hub, where you can start putting your films and production information in one place. Here's our tutorial to get you started.
Paypal:
We all know and trust PayPal, they're the biggest player when it comes to payment processing and can hook up directly with your website if you are selling digital copies of your film directly from your website, if that's the route you want to take.
Shopify:
Shopify is a really easy to use e-commerce platform that can plugin straight to your website. This comes in majorly handy if you're selling merchandise for your project, or want to sell physical copies of your film. It's another payment processor, like Paypal, but they make it really easy to upload and track inventory for your products. They have a great free trial period, and only $14.99 a month if you don't have too many products.
Aweber:
If you're building an email list of your fans, as you should be, Aweber is the the best tool to do so. They have easy opt in forms that integrate easily with your website, and straight- forward features.
Audience Building:
BuzzBundle:
Getting your work seen and building a fanbase is easier now than ever before. Ten years ago you would've had to submit your film to a festival or send it to a producer to be seen and share. Now we have direct access to our ideal audience through forums, social media sites, and blogs. BuzzBundle is a great piece of software that allows you to scour the internet and connect with your ideal audience.
Film Festivals:
Withoutabox.com:
If you want to go the film festival route, withoutabox.com is the easiest way to submit your film. All you need to do is sign up for an account, register your film and submit! It's also the easiest way to get your film on IMDb, by submitting to an IMDb verified festival.
Distribution:
Vimeo Pro:
With the Pro Account, Vimeo has given filmmakers a $199 per-year marketplace to sell films. It's slick, customizable, and offers many simple solutions for packaging digital sales. You're also living on one of the largest video sharing platforms in the world, which is great for visibility.
Reelhouse:
Offering similar hosting to Vimeo Pro, this platform allows you to construct a storefront for your movie FOR FREE, on their site! Free to host, free to buy and sell. They also take 6% of your revenue, compared to Vimeo's 9%.
VHX:
Used by everyone from Aziz Ansari, to the makers of Indie Game: The Movie, VHX gives filmmakers the platform to construct their own website, centered around selling their film. Choose from their highly customizable templates and construct your movie's website, sell your film, it's murch, and keep your audience updated. A great all-in-one ecommerce tool that only costs a small percent of revenue.
CreateSpace.com:
If you want to get your film on Amazon instant, or get your DVDs listed on their database, this is how you do it. CreateSpace is Amazon's platform to get your film listed with the site. The best part is that they create DVDs for your film on demand, so you don't have to pre-order thousands if you don't want to.
Distribber.com:
Distribber is a distribution platform that works to get your film on platforms like iTunes, Hulu, Netflix, Comcast, and lots more. You pay an upfront fee to get your film on the platforms, and make your money on the backend of your film playing on the platforms. If your film doesn't make it to your preferred platform, you'll get your money back!